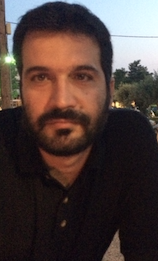 Short Bio
I am currently an Associate Professor in the Department of Statistics of the London School of Economics. Before joining LSE I was a post-doctoral researcher at the University of Cambridge, in the Signal Processing Laboratory of the Engineering Department. I completed my PhD in the Department of Statistics of the Athens University of Economics and Business.
Research
Research Interests: Bayesian Inference, Diffusions, Markov Chain Monte Carlo, Sequential Monte Carlo, Epidemics, Factor Analysis.
Publications: A list of publications can be found here.
Groups: Within my department I am more linked with these groups: Data Science Group, Social Statistics Group.
Teaching
I currently teach the MSc course ST451: Bayesian Machine Learning and the BSc course ST308: Bayesian Inference
I also teach the LSE Summer School Course ME315: Machine Learning in Practice
Admin
Programme Director of LSE's MSc in Statistics.
Part of the Greek Stochastics Team. Check out our most recent workhshop.
Organiser of the Theory of Machine Learning Reading Group.
Office: Columbia House Room 610
Address: Houghton Street, Department of Statistics, London School of Economics, London WC2A 2AE, UK
Tel: +44 (0) 207 755 6017
Email: k.kalogeropoulos at lse dot ac dot uk